Weddings - Family Celebrations - Corporate Celebrations
Weddings, family celebrations, anniversary, corporate event in a beautiful environment of Grobský Dvor.
If you want to enjoy your wedding day to its full potential in a beautiful environment and enjoy the charm of the countryside, we definitely recommend you to choose Grobský Dvor in Slovenský Grob.
We are located 20 kilometres from Bratislava and 7 kilometres from Pezinok. Our restaurant is family based and you can feel it in the way of treating our customers. The Inside of our restaurant is particularly built to please every customer. Our customers can choose from various choices of style so your wedding will be unforgettable.
Main building is furnished with massive wood furniture while preserving traditional elements. Up to 50 people can be seated comfortably.

We also offer the Blue Lounge with the capacity of 30 seats.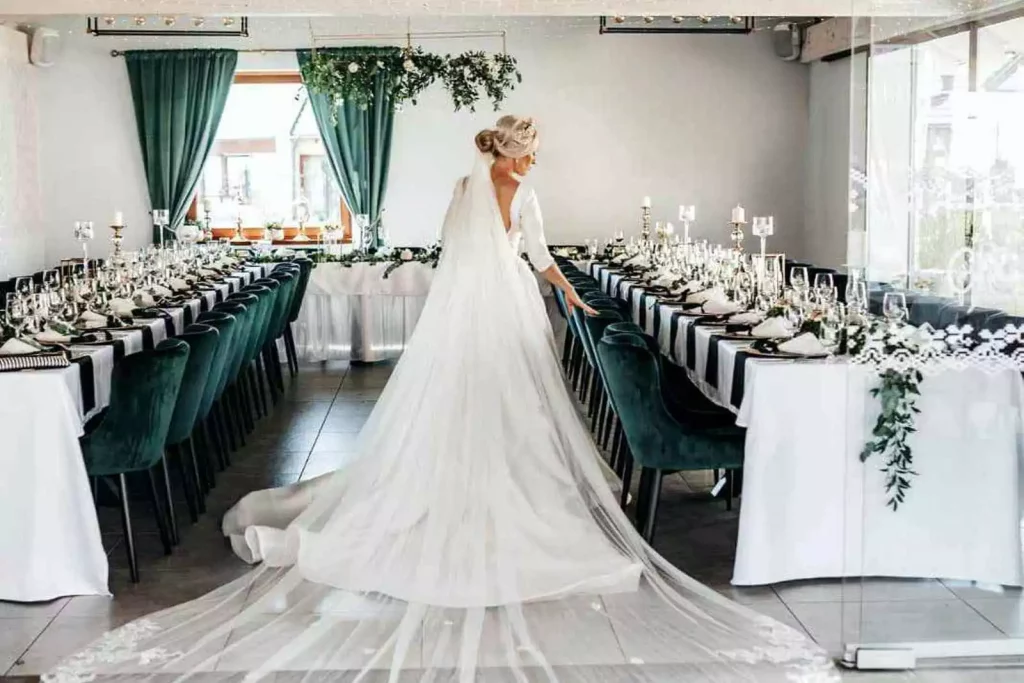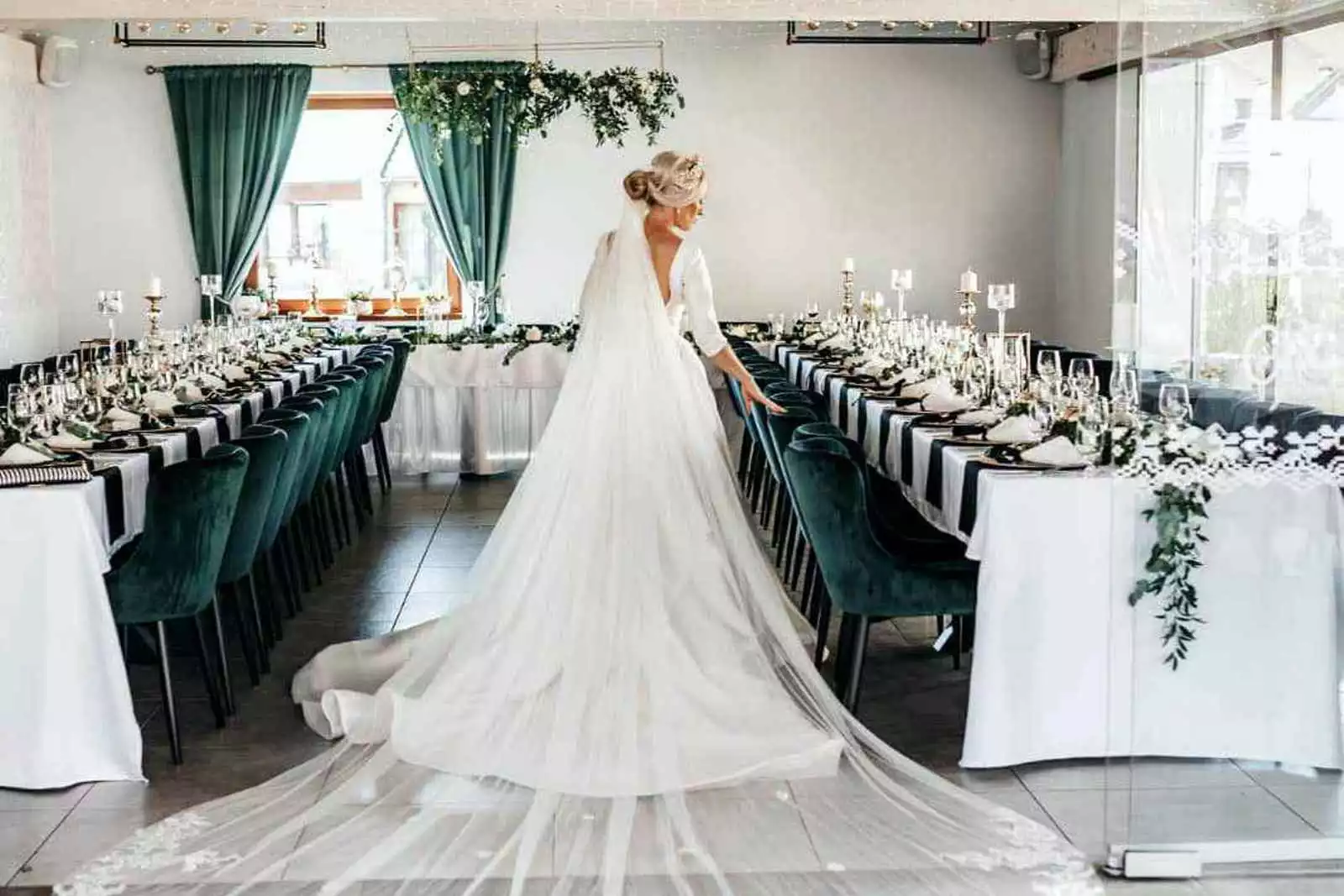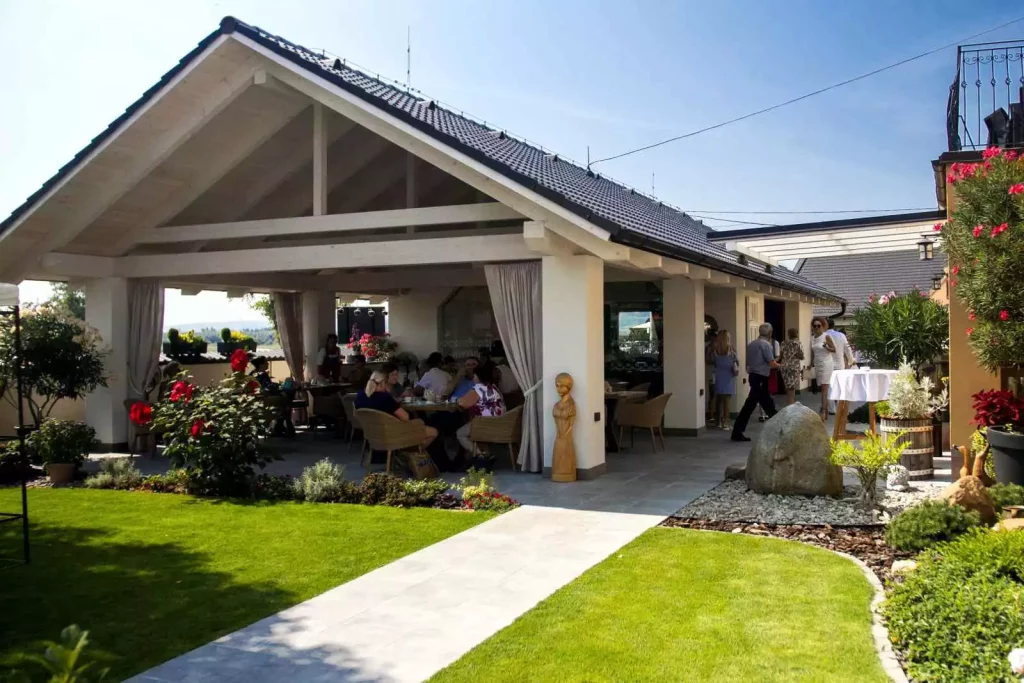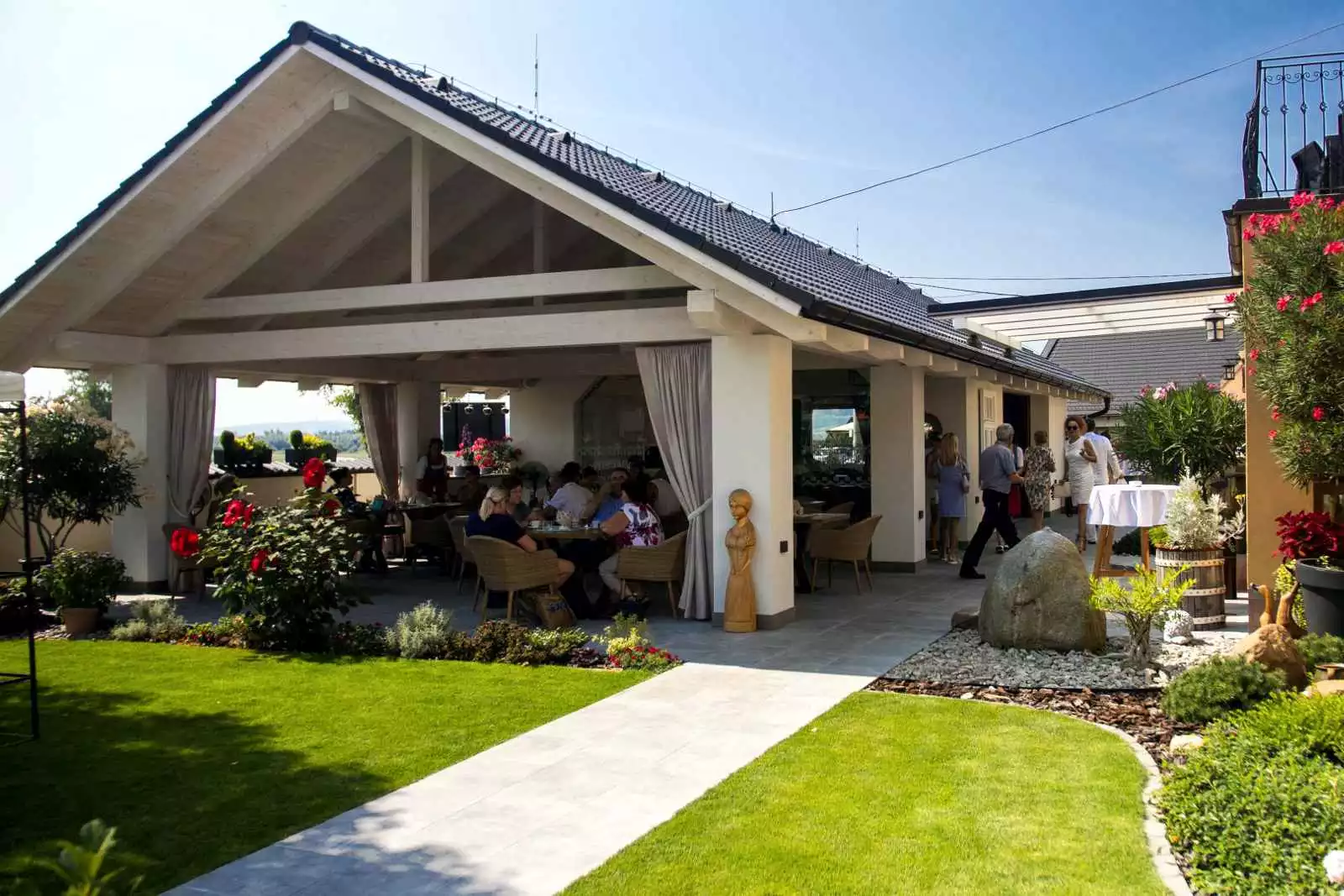 Family celebrations and anniversaries
The newest addition to our restaurant is covered terrace. It is an ideal place for family celebrations, anniversaries etc. It is divided into 2 parts. Inside terrace has two sides made of glass. These can be partially opened so you can see beautiful view of our garden. To keep traditional culture, we have decorated walls with Grob´s lace. You can also find here an electric fireplace and TV with Wi-Fi connection.  
Capacity of this room is 50 seats.
For the wine lovers we also have a wine cellar with the capacity of 35 seats and also with a small degustation room. We also have our own projector and a cinema screen available.
Corporation Events – Teambuilding's
Our restaurant is a great place for organisation corporation events, trainings and teambuilding´s. You can choose where you want to have your event -inside -in the main area or outside on terrace. Let you employees have the best experience including goose meat specialities together with leaded wine tasting. Wine list will be made based on your preferences individually in accordance with you chosen menu.
During the whole time of the training we prepare coffee break, refreshments, breakfast, lunch, dinner.
We also rent a data projector either with a screen or with a connection to a TV receiver – it depends on the room you choose.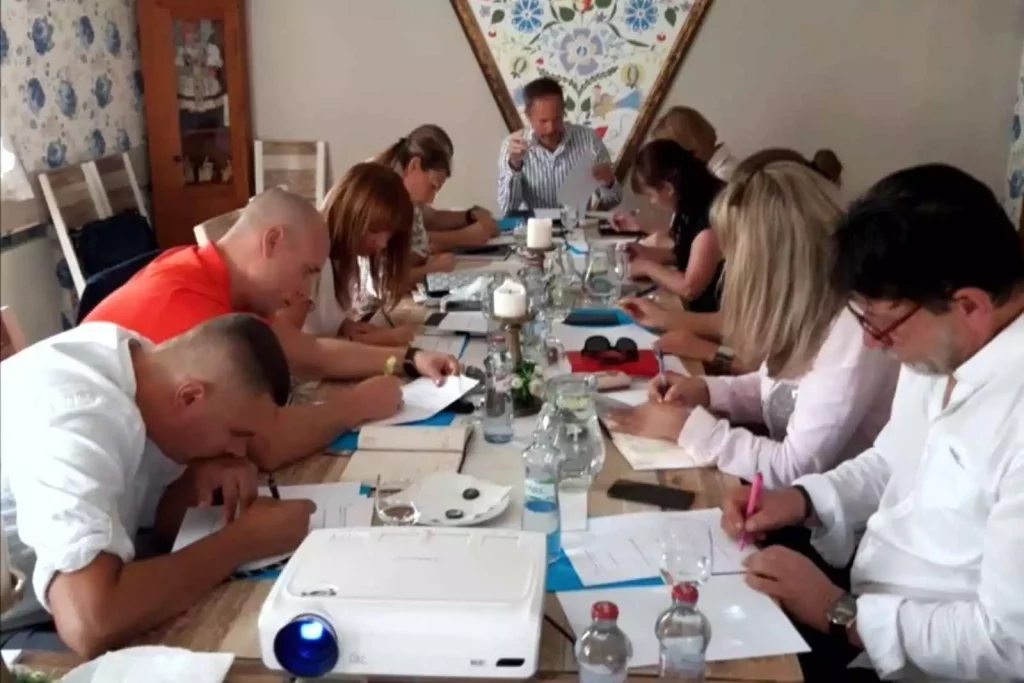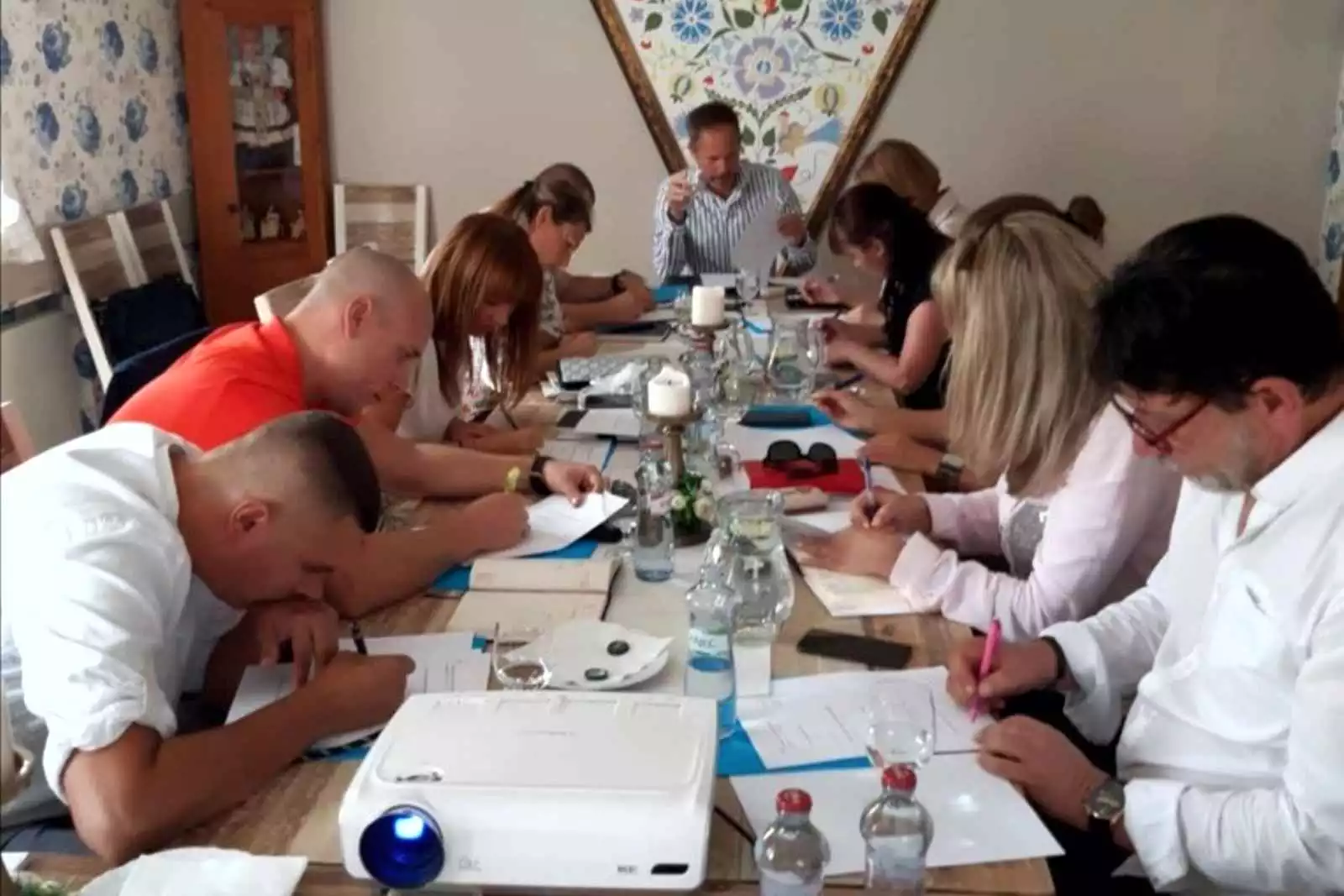 If you want to treat your employees to a unique roasted goose meat experience directly at your company and make a demanding working day more pleasant, do not hesitate to contact us. We will either deliver you all of the goose specialties directly or we can also supply the entire catering service.
We will arrange the most entertaining indoors and outdoors sports games and activities for you